Page last updated July, 2021

The move of the Slide Scanning Service to the new NCRC location in July, 2018, positioned our department for growth in Digital Pathology. However, it also poses some challenges to researchers who utilize our services. In the first place, most researchers are located on Main Campus, and so slides must now travel to NCRC to be scanned. Secondly, enhanced security was one of the principal goals of the Pathology Department's new space design; as a consequence, U-M staff and faculty cannot access Pathology workspace without appropriate ID badge permissions.
Therefore, researchers and others who need slides scanned are invited to use Pathology's contracted courier service, which transports specimens to and from NCRC on an hourly basis.
Main campus-based clients must do two things to have their slides transported to NCRC: 1) print this form ("Form 1") and fill in your contact information. 2) Bring the completed Form 1, the slide scan request form, and your slides to room UH 2F-365. This is the remodeled space included in "PRR Phase 2" construction. Note that this is a change effective July 29, 2021. The packaging and pickup area will be immediately in front of you as you enter.
The entrance door to 2F-365 is down this hallway: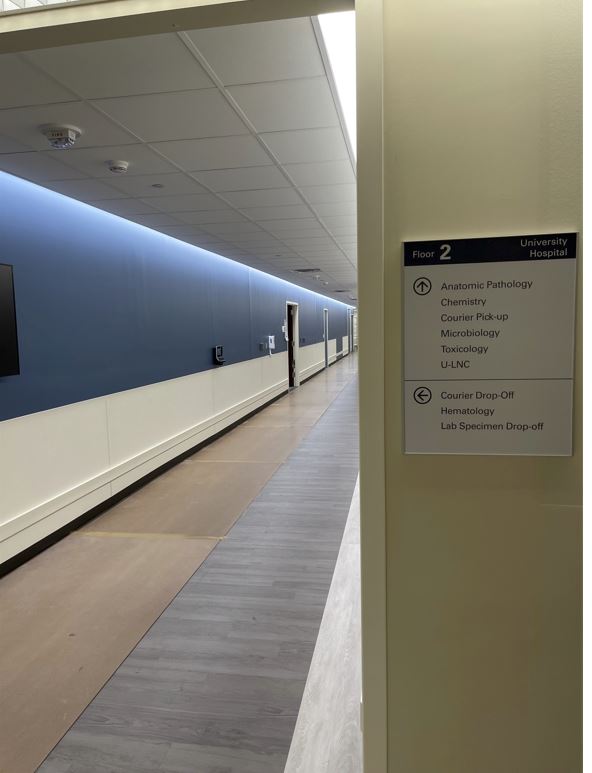 2F-365 entrance: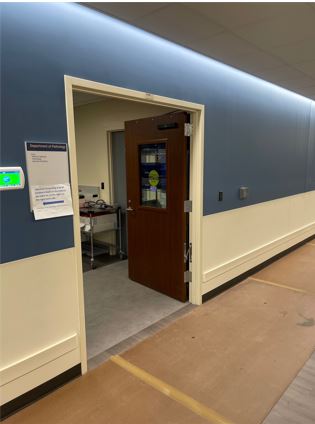 Walk into this room and look for the Packaging station almost directly in front of you. In the photo below, the entrance portal is just out of shot to the right.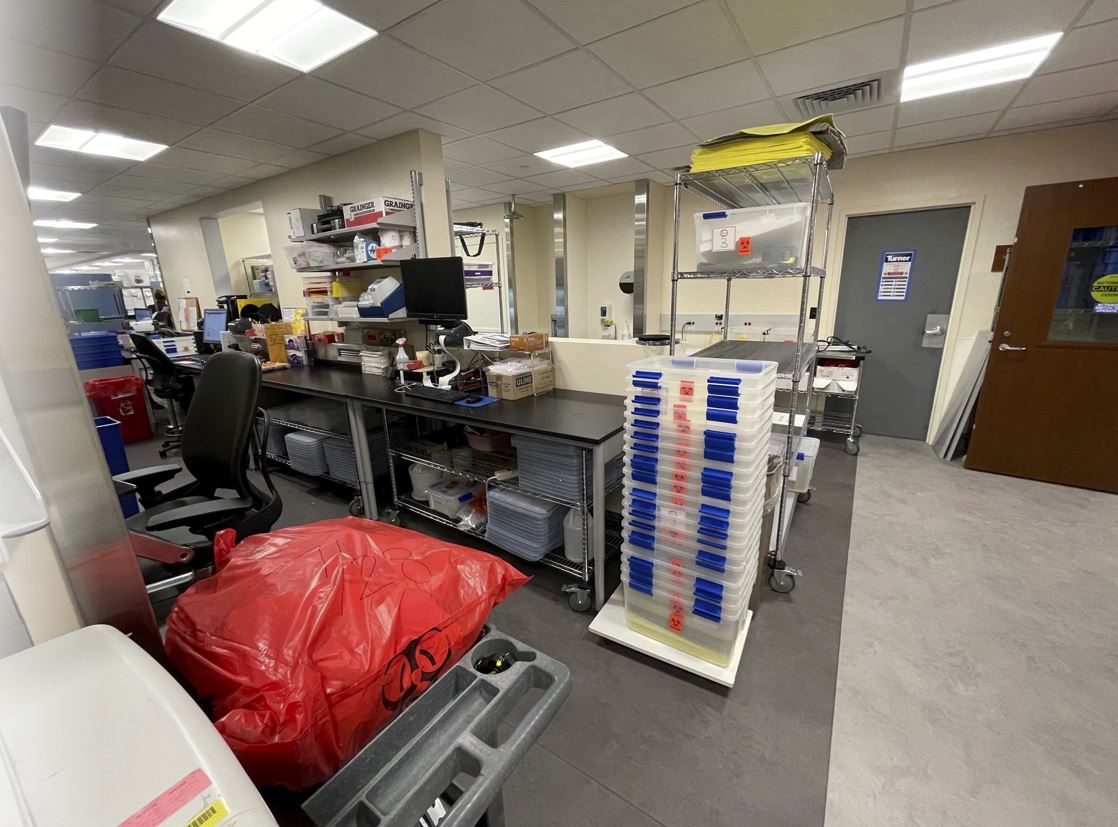 Once the packaged slides reach NCRC, the slide scanning service will process your slides as usual and then package and submit your slides at NCRC for courier transport back to UH. You will receive an email notification once this is done. Please allow approximately 3-4 hours after receiving the email to check the pickup location.
To pick up your slides, please return to room UH 2F-365, and walk straight ahead. See photos below. Note: this is a change effective July 29, 2021.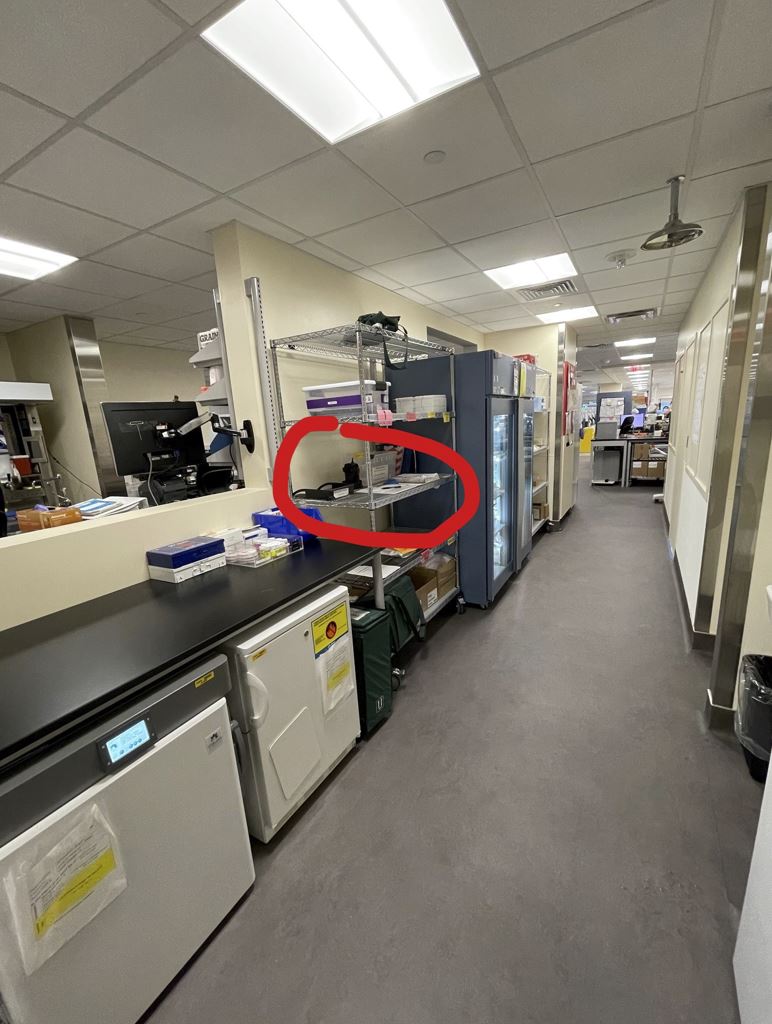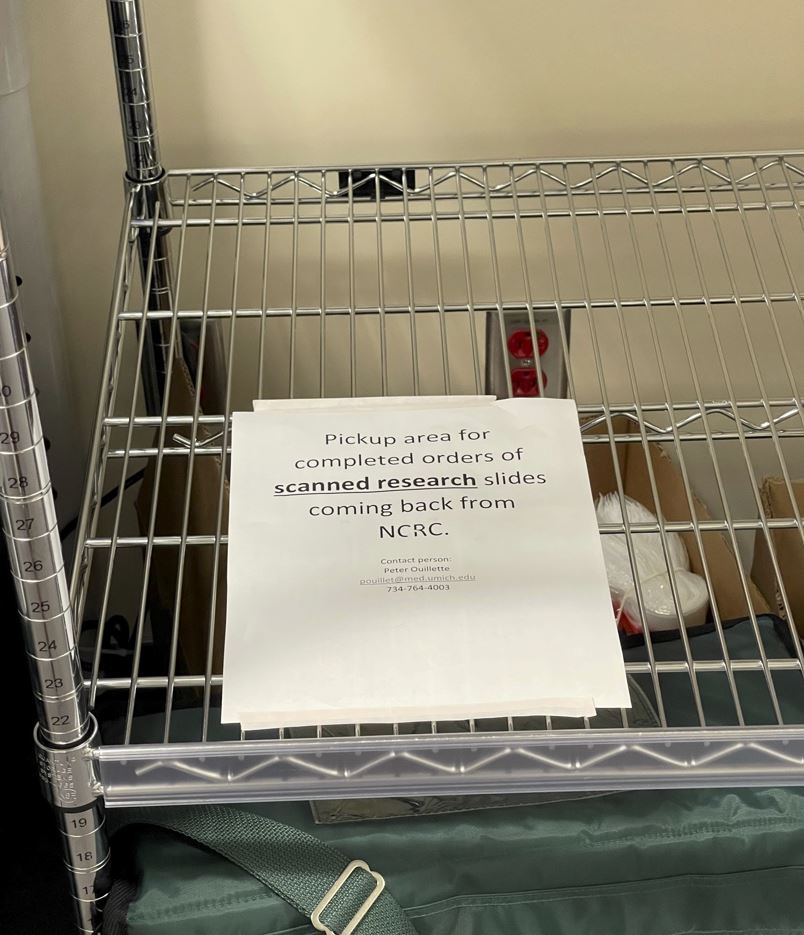 Driving and Parking Directions for our NCRC Location

Occasionally it will be necessary for a client to visit us in person. This can happen if the client is not part of Michigan Medicine and cannot access the slide scan request form, or for other reasons. A map of our location is provided below.

Please note the following:
The scanners themselves are located in a clinical laboratory that can only be accessed by authorized employees. Access to the scanners will require escort.
If this is your first time visiting us, contact the Digital Pathology Ops Mgr to arrange a meeting. You need to be met at the entrance indicated on the map.