Dr. Celina Kleer Wins ASIP 2020 Outstanding Investigator Award
By Camren Clouthier | November 12 2020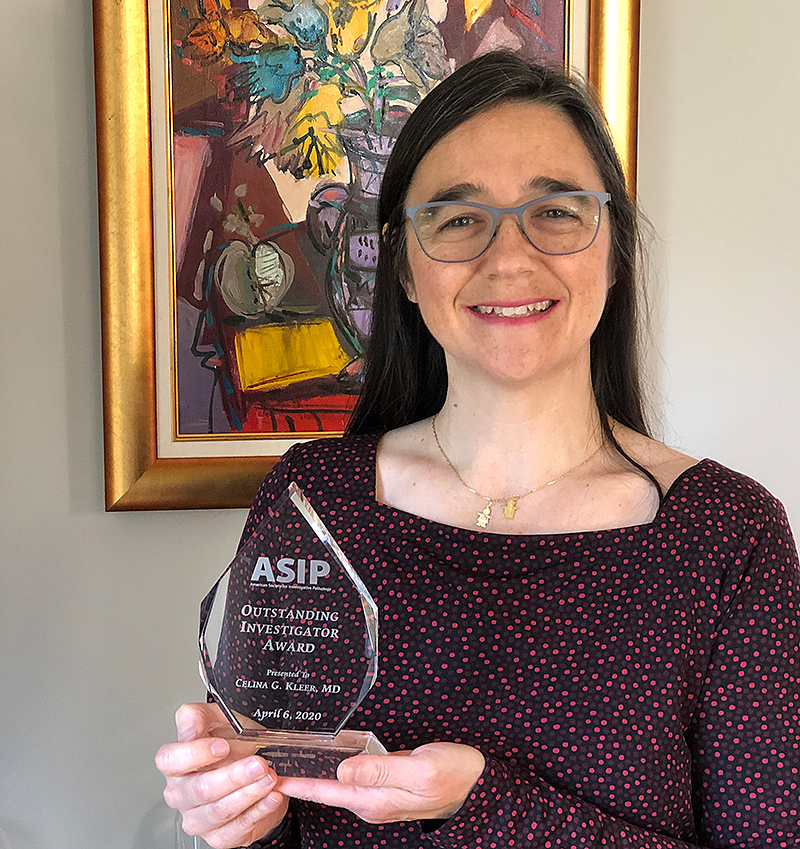 Congratulations to Dr. Celina Kleer who was awarded the American Society for Investigative Pathology (ASIP)'s 2020 Outstanding Investigator Award.
The award selection comes on the heels of Dr. Kleer's recent discussion pertaining to her career as a physician-scientist in the world of breast cancer. "I am very excited and very humbled at the same time to be the recipient of the 2020 Outstanding Investigator Award from the American Society for Investigative Pathology. I feel fortunate to work in an intellectually-stimulating environment provided by my colleagues both in the Department of Pathology and the Breast Oncology Program at the Rogel Cancer Center. This award further inspires the pursuit of my laboratory's goals of understanding the central mechanisms of breast cancer development and to get us closer to a cure," Kleer says.
According to the ASIP website, this prestigious award recognizes mid-career investigators with demonstrated excellence in research in experimental pathology. "The aims of my lab are to discover genes and pathways that promote breast cancer invasion and metastasis, investigate mechanisms by which specific genes induce dissemination, and elucidate new specific targets of therapeutic intervention for the most aggressive tumors," Kleer concludes.
Please join us in congratulating Dr. Kleer on this tremendous achievement!