Announcing the 2021 Medical Laboratory Professionals Week!
By Camren Clouthier | April 8 2021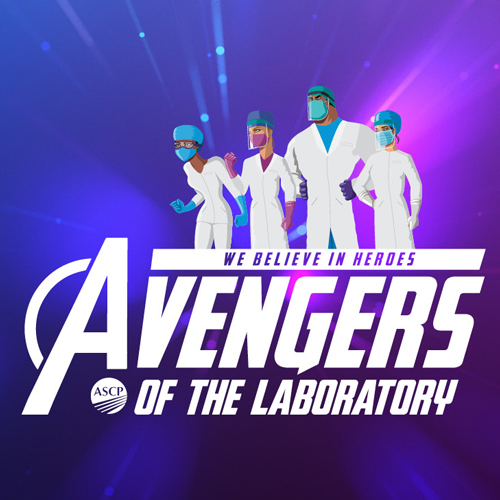 From April 18-24, 2021 the Department of Pathology will be celebrating Lab Week, also known as Medical Laboratory Professionals Week (MLPW). The event originated in 1975 in an effort to raise public understanding and appreciation of the impact of the laboratory as it relates to a patient's diagnosis and care. It is also critical for the public to understand the quality and professional accountability the lab has as it relates to the patient. Laboratorians play a vital role as a member of the healthcare team. This is also a moment for lab staff to recognize their contributions to patient care while having fun with their coworkers. Watch last year's Lab Week video.
This year's theme will be "AVENGERS in the Laboratory", a spin-off of the Marvel Avengers universe. Our coordinators have planned virtual events and activities, based on the theme, for departmental students, faculty, and staff to participate in. These include a face mask decorating contest, costume contest, a virtual 5K race, Lab Bingo, and much more.
See a full itinerary for this year's Lab Week by visiting our page here. Also, if you're social, stay updated on our official Facebook event page. We look forward to all those who can participate in the fun activities that are planned to honor our laboratory professionals.
—
Lab Week is an event in partnership with ASCP and 17 other laboratory medicine organizations.