Introducing the Pathology Anti-Racism Taskforce (PART)
By Camren Clouthier | October 29 2021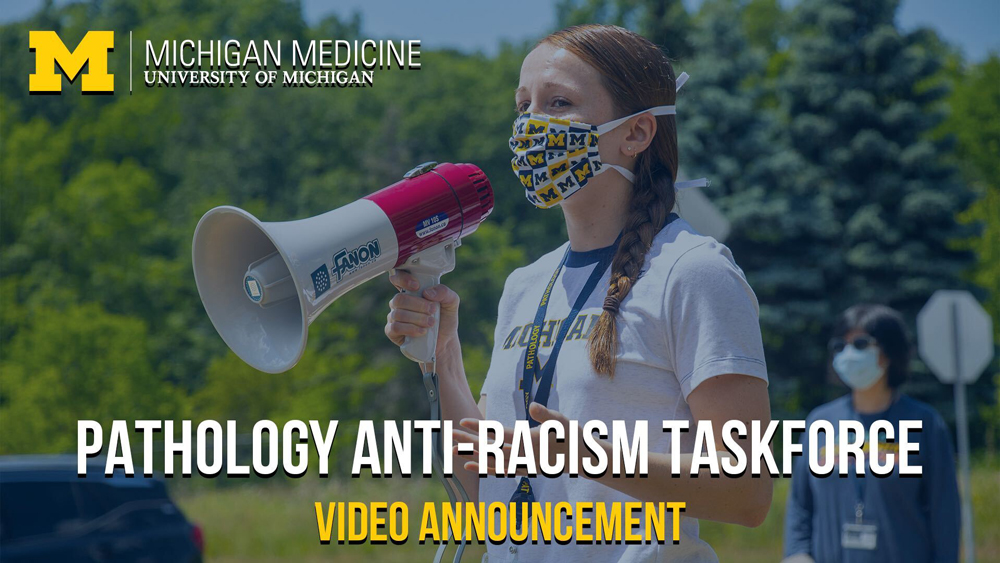 The Department of Pathology is proud to unveil its newest initiative - the Pathology Anti-Racism Taskforce, also called PART. Composed of faculty and staff members from all over the Department, PART aims to eliminate racism within the health system, on the Michigan campus, and within the greater community.
Department Chairman Dr. Charles Parkos characterizes the PART members as dedicated stewards of change. "They will aim to empower faculty and staff to help find ways to work towards a more equitable future, where everyone can be an advocate for change."
"The Department of Pathology is following the example of Michigan Medicine's Office of Health, Equity and Inclusion (OHEI)," explains Vice Chair for Academic Affairs Dr. Kathleen Cho. "We are organizing staff and faculty as part of our ongoing commitment to anti-racism as a strategic priority."
"We are committed to sustainably integrating anti-racism values into our everyday practices and culture," describes Dr. Jeffrey Myers. "We hope to build relationships that will collectively create an anti-racism agenda for interpersonal and institutional change.
In the future, the task force will provide the department with several new resources including educational materials, tools for change, in-person training, and open dialogue about present issues.
—
To see the official announcement video for the Pathology Anti-Racism Taskforce, click here.