A Journey Through Chemistry and Medicine
By Camren Clouthier | January 31 2022


W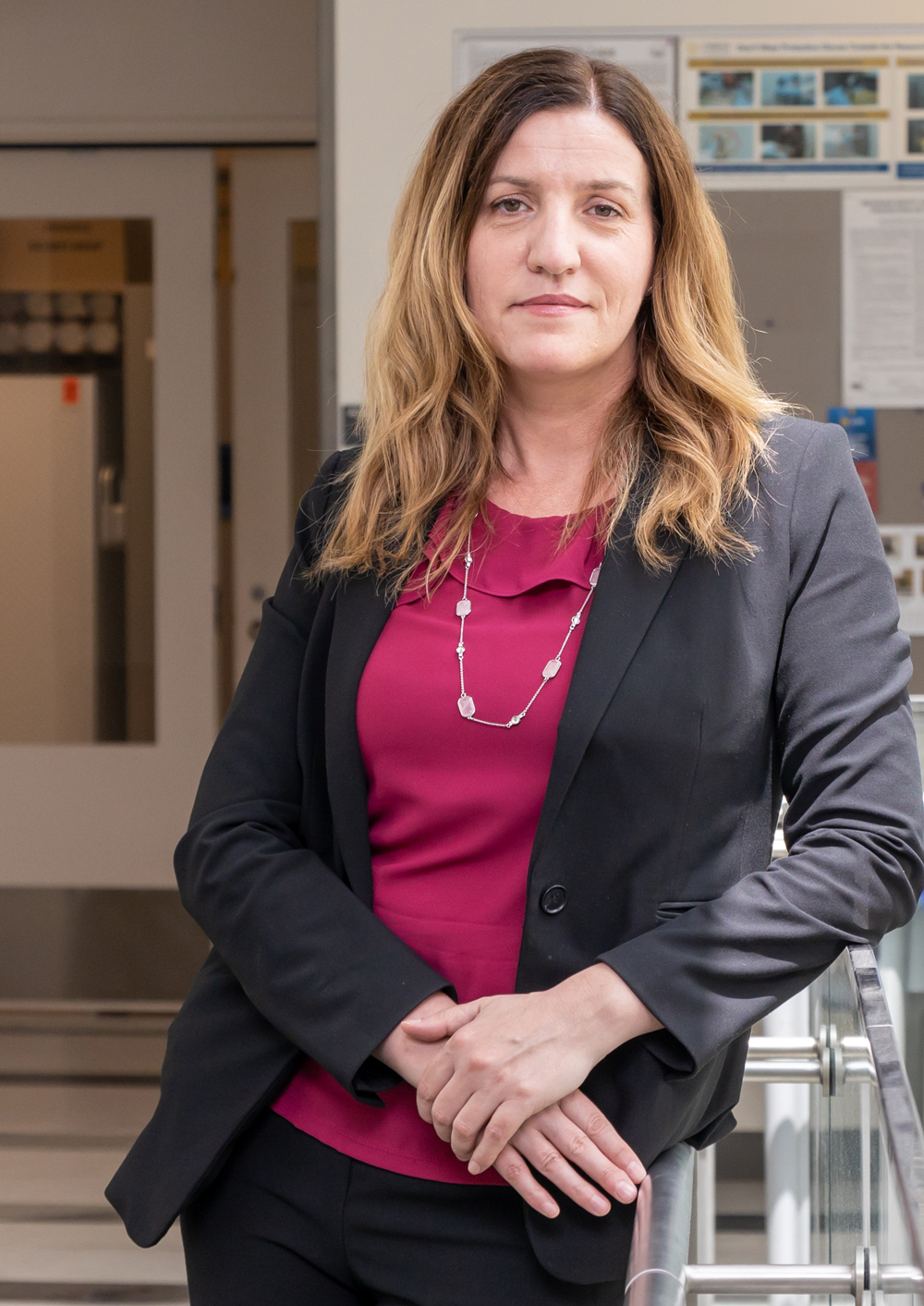 hen Dr. Carmen Gherasim first arrived in the United States from Romania to pursue a graduate degree in biochemistry, she always thought that her career would be in research. Her research was focused on developing tools to better understand the impact of genetic mutations within diseased patients, and it was only years later that she discovered the field of Chemical Pathology (clinical chemistry). "I knew then that I wanted to pursue a fellowship in clinical chemistry," explains Gherasim. "The reality is that if I had known more about Pathology, I would have joined the field much earlier."
After experiencing the loss of her father early on in her research career, Gherasim realized that she wanted her work to have a more immediate impact on the field. "I enjoyed doing basic research, however, I saw that there was a real application within research findings to direct patient care."
"The reality is that if I had known more about Pathology, I would have joined the field much earlier."
Dr. Gherasim first arrived at Michigan Medicine in 2007 as a visiting graduate student when her PhD adviser moved her lab to the University of Michigan. In 2008, after completing her PhD, she continued to work at Michigan Medicine as a postdoctoral fellow, later being promoted to a research investigator. Once she settled upon pursuing a clinical chemistry fellowship, Gherasim left U-M for the University of Utah. Upon completion of the two-year fellowship, Dr. Gherasim returned to Michigan as an Assistant Professor of chemical pathology.
"I really enjoyed living in Ann Arbor and the possibility of continuing to collaborate with the researchers and physicians here was exciting," she explains. "It was such a coincidence that the position opened up."
"One of my responsibilities in the laboratory is the investigation of the performance characteristics of different FDA-approved assays," says Gherasim. She frequently interacts with physicians and raises awareness of the challenges that typically arise while interpreting these assays. The development of new methods, particularly using mass spectrometry, for the measurement of biomarkers in biological fluids for toxicology and endocrine testing, is of particular interest to her. "Laboratory-developed tests are a unique opportunity for scientists to contribute to the development of new tools for diagnosis and management of different clinical conditions."
Today, Gherasim serves as the Director of Toxicology and is the Associate Director of Clinical Chemistry at Michigan Medicine. "The most exciting part of my job is investigating unexpected laboratory results," she explains. "I enjoy solving puzzles and mysteries. As a clinical chemist, I get to work with physicians and laboratory staff to figure out why some patients have unexpected laboratory results. There are no perfect tests, so understanding the limitations of these tests is paramount to the clinical care that our physicians provide. Ultimately, this helps the patients which is very rewarding."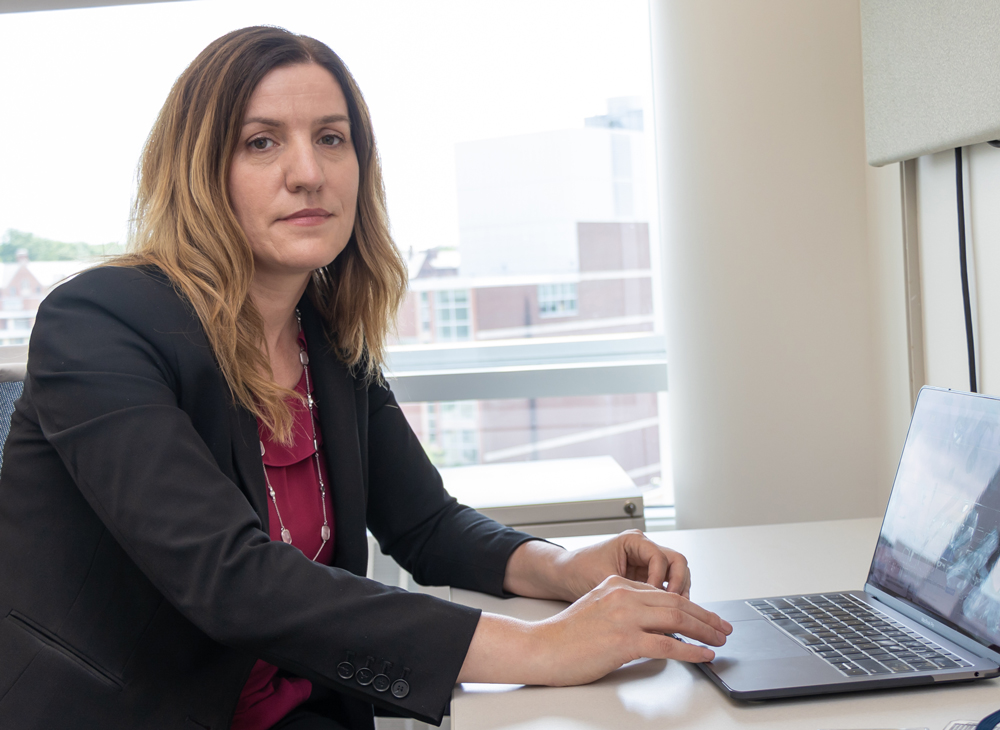 When the COVID-19 pandemic struck in early 2020, under the leadership of Dr. Riccardo Valdez, the faculty and medical staff stepped up to face the challenge head-on. "Early on, we were trying to develop and validate assays for SARS-CoV-2 antibody testing." Gherasim and her colleagues were tasked with working unconventional hours, around laboratory renovations, and were confronted with a number of limited resources. She recalls working many late nights in an effort to save residual specimens from COVID-19 patients and investigate the ever-growing list of possible assays. "There were a lot of learning opportunities that one may never otherwise experience in their entire career. Charles Darwin once said, 'it is not the strongest of the species that survives, nor the most intelligent, but the one most responsive to change.' This experience demonstrated the team spirit and communication that was needed to go through the pandemic and be as successful as we could be, given the circumstances," she praised.
"Don't let anyone change your passion. Don't think that you are too young to contribute. The opportunities are there. It's what we make out of these opportunities that truly make a difference."
Ultimately, Dr. Gherasim hopes to inspire future generations of clinical laboratory professionals to follow in her footsteps. "Don't let anyone change your passion. Don't think that you are too young to contribute," she expresses. "The opportunities are there. It's what we make out of these opportunities that truly make a difference." Second-year resident Batoul Aoun, DO, candidly remarked of Dr. Gherasim, "She embodies a standard of professionalism and constantly makes a commitment to resident education."
As the chemistry laboratory prepares for the installation of the state-of-the-art automated clinical chemistry line within the Pathology Renovation and Relocation project (PRR), Dr. Gherasim expressed her excitement to be working in an ever-changing world-class institution. "I plan to stay here for a long time. We are the leaders and the best. We are always striving to provide the best in laboratory medicine."