2020 Annual Report Now Available
By Camren Clouthier | August 3 2021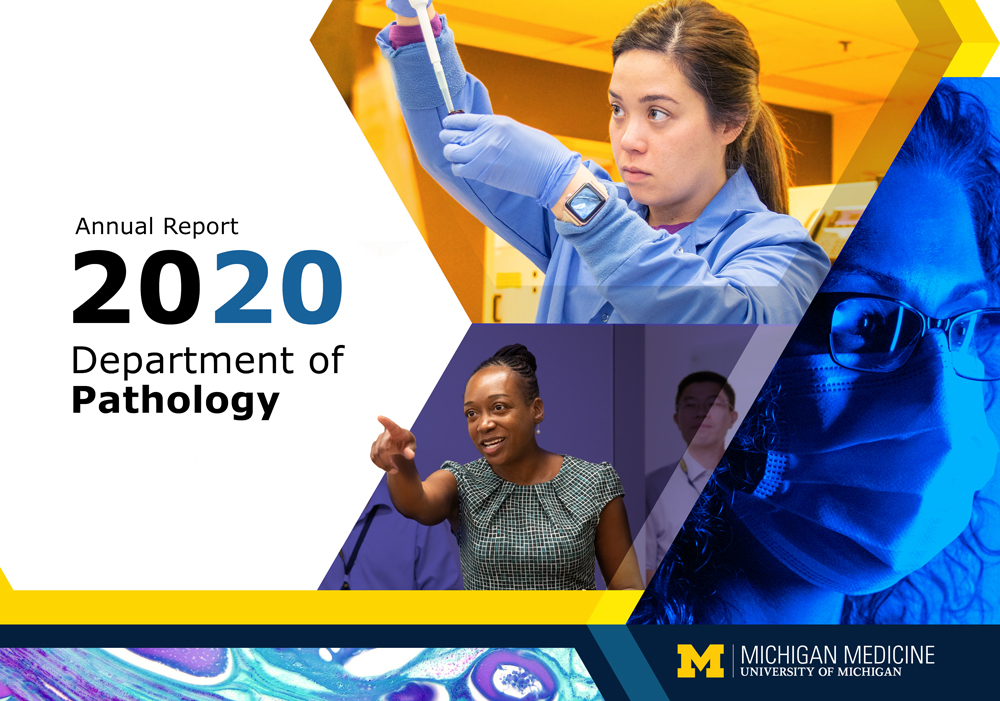 The Department of Pathology's 2020 Annual Report is now available online. Our department continues to show outstanding performance and growth and the past year was another example of why our organization is one of the best in the world.
In the report, you will read about the department's tripartite mission of research, education, and patient care. You will also get updates on the Pathology Relocation and Renovation Project (PRR) and efforts in the Division of Quality and Health Improvement, Pathology Informatics, Education, Administration, and Communications.
This year, the department experienced many changes that made us better for the future. Improvements included the enhanced use of digital pathology tools as well as the development of rapid testing to meet the needs presented by the COVID-19 pandemic.
Department Chairman Dr. Charles Parkos states, "we have been stretched and will be forever changed by the pandemic, but I am confident this position will lead us into the future."
Thanks to all for all that you do to provide excellence in medicine each day, making us the leaders and the best!
—
Read the full report on the department's website.