Navigating the Labyrinth to Leadership
By Lynn McCain | September 21


In honor of Women in Medicine month, the Department of Pathology would like to highlight our newest women leaders. We have several women who have moved into positions of senior leadership in the department over the past several months, joining many women colleagues serving and leading in the department. Women hold positions of Vice Chair (Dr. Kathleen Cho), Assistant Chair (Drs. Laura Lamps, Maria Westerhoff, Angela Wu), and we just added four new women Division Directors (Ms. Brooklyn Khoury, Dr. Julia Dahl, Dr. Annette Kim, Dr. Priya Kunju). These amazing women have successfully negotiated the labyrinth to leadership and have taken their rightful places among the leaders and the best in Pathology at Michigan Medicine.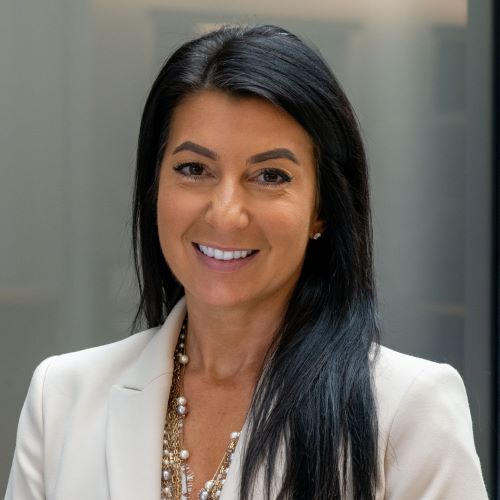 Brooklyn Khoury, MBA, MHSA, MS is the newest member of our leadership team, joining the department in June 2023 as our new Chief Department Administrator, over the Division of Finance and Administration. Ms. Khoury will lead the team responsible for managing our financial performance, human resources for both staff and faculty, administer research and education programs, space and facilities, and service agreements. She reports directly to our Chair, Dr. Charles Parkos, and has accountability to the Medical School's Executive Director for Administration and Chief Operating Officer for academic activities, as well as to University of Michigan Health and the University of Michigan Medical Group for clinical activities. She comes to us from Johns Hopkins University where she served as the Administrator for the Department of Genetics. To learn more about Ms. Khoury, read her feature story here.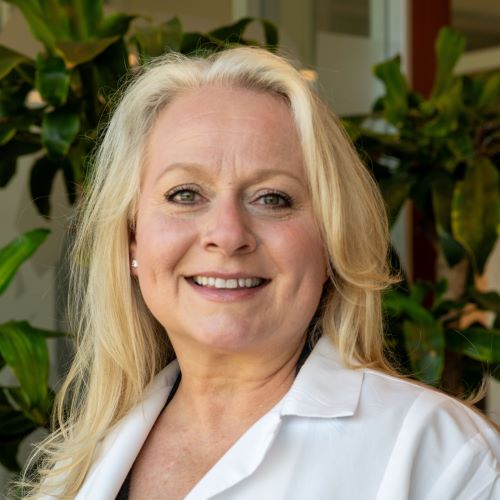 Julia Dahl, MD, served for several years as the Michigan Medicine Laboratories (MLabs) Associate Director and in July 2023, was promoted to the Director for this Division of Pathology. In addition to this leadership role, Dr. Dahl's expertise lies in gastrointestinal, liver, placental pathology and precision diagnostics (IHC, ISH, etc). MLabs is the arm of the department that intersects with community healthcare providers, nursing homes, other hospitals, and commercial laboratories external to Michigan. While this generates revenue for the department, it also brings in consultation cases to enhance education opportunities for our trainees as well as increased volumes of cases to support research and development of new types of testing within the department. In return, our community partners are able to take advantage of the world-class expertise of our faculty in diagnosing their patients and patients can have their laboratory testing performed in our department laboratories. To learn more about Dr. Dahl, check out her feature story.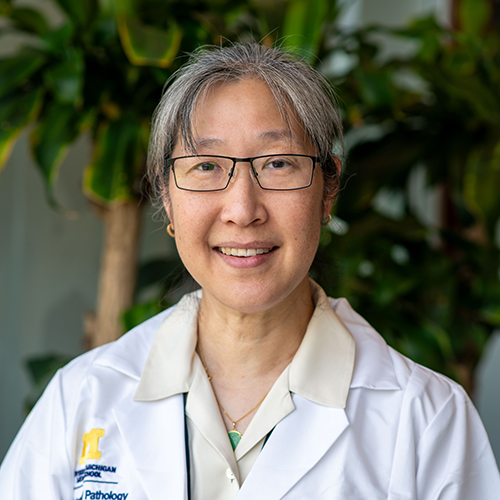 Annette Kim, MD, PhD, is the new Professor and Director of the Division of Molecular and Genomic Pathology, joining the department on July 1, 2023, from Brigham and Women's Hospital and Harvard Medical School. The Division of Molecular and Genomic Pathology serves a rapidly expanding and advancing segment of medicine across all clinical domains in pathology. It is home to multiple genetic and genomic laboratories co-located at the North Campus Research Complex since 2018. This unified space is creating opportunities for the department to continue building toward a future in which the power of our molecular and genomic tools will increasingly influence how patients and their families navigate health and disease. The department has, and will continue to make, substantial investments in support of the vision that Dr. Kim has developed in collaboration with departmental and institutional leaders. You can read more about Dr. Kim in her special feature.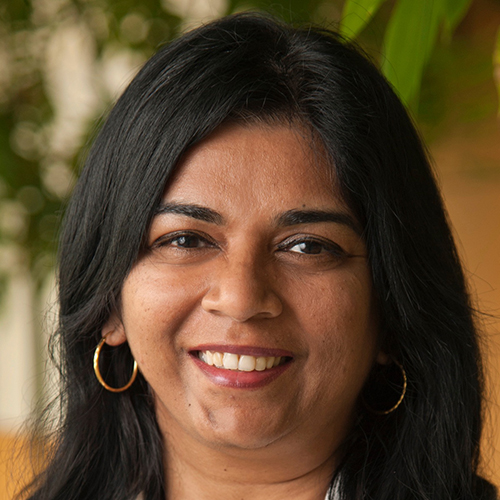 Priya Kunju, MD, is the new A. James French Professor of Anatomic Pathology and Director of the Division of Anatomic Pathology, being promoted to this role effective March1, 2023. Dr. Kunju joined the faculty of the Department of Pathology as a Clinical Lecturer in Surgical Pathology, specializing in genitourinary pathology, twenty years prior, and by September 1, 2017, she had risen through the ranks to Professor and Director of Surgical Pathology. Her in-depth knowledge of the department and her strong leadership skills will position the Division of Anatomic Pathology to continue to grow in its utilization of digital pathology and other new technologies, expanding the reach of our pathologists around the world. "The future of AP lies in digital pathology. That is a transformational initiative that will change how we practice AP," she explained. She is leading the efforts to change workflows to incorporate digital pathology throughout the division, from negotiating contracts to setting up mock-up spaces and utilizing lean design principles for flow. "We will prioritize validating whole-slide images for primary diagnosis and conduct stress-testing before the system goes live in July 2024." Dr. Kunju was featured in a story published by Pathology in 2021, click through to learn more about her amazing journey.
As we celebrate women in medicine this month, please join me in welcoming these four amazing women leaders to Pathology!