UH Renovation Project
The department will continue the five phases of construction towards its goal of newly designed and state-of-the-art laboratories within the University Hospital to provide optimal care to our patients. Over the next two years, barriers caused by space constraints will continue to come down as we move towards the completion of our project.
This page is dedicated to provided more insight on the construction phases moving forward.
---
Currently: Phase 2 / Timeline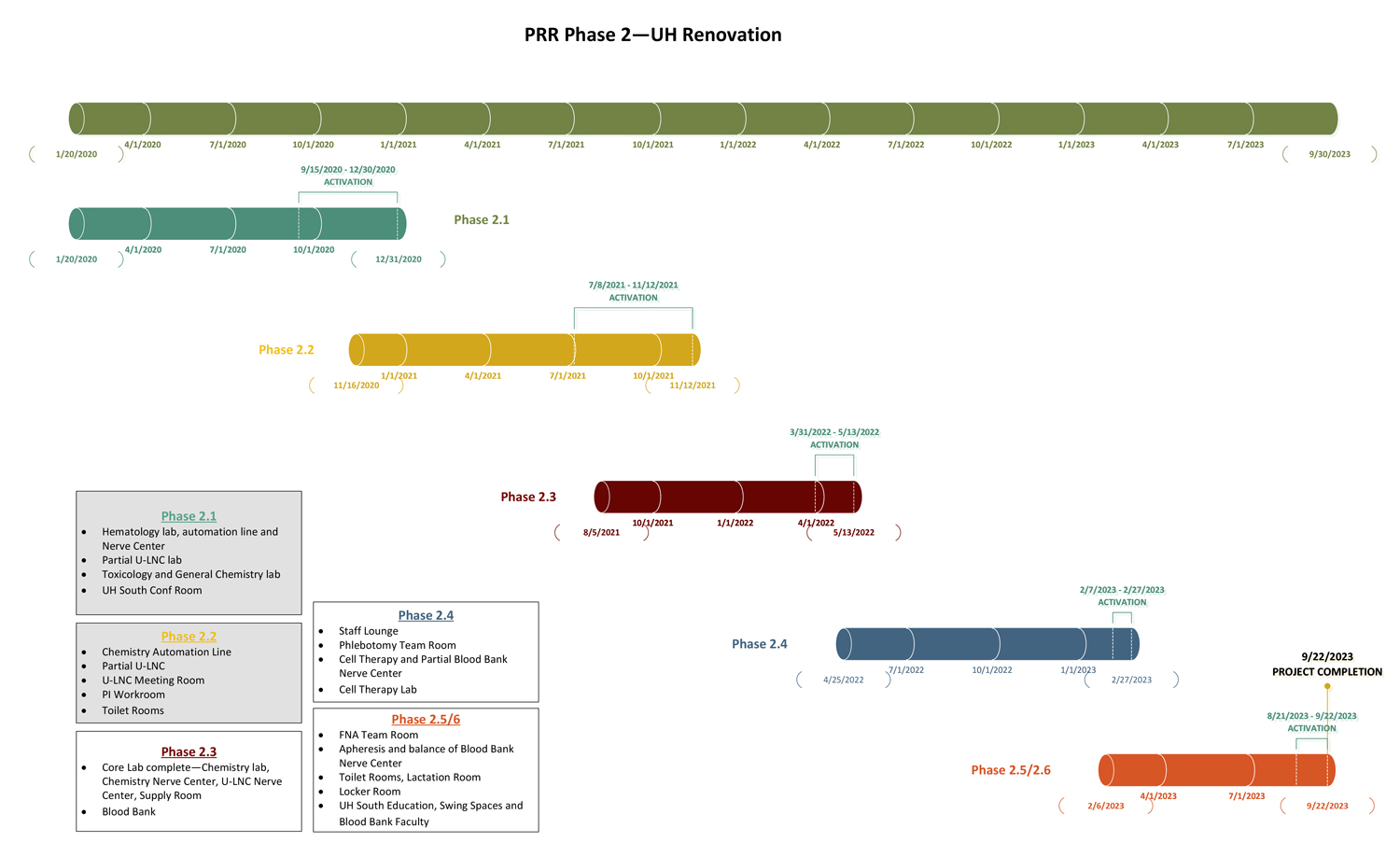 ---
Future Phases / Broken Down
Certain areas of the University Hospital will be effected by the renovation as we continue into the next phases. Below are maps indicating those areas as we move into Phases 3-5.